The Randstad Sourceright Talent Transformation Challenge*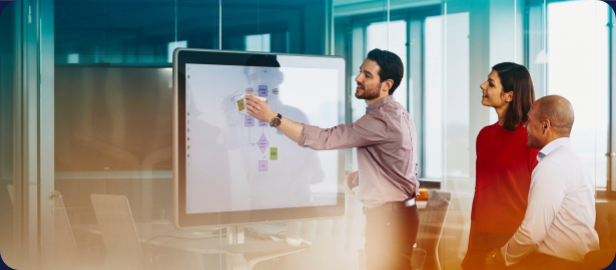 Are you struggling to align your talent with business goals? Is your talent pipeline your biggest obstacle to growth? Are you looking for new ways to prepare your workforce for the impact of technology and automation?
Join the Talent Transformation Challenge to see how a smart talent strategy can supercharge your organization.
Randstad Sourceright is launching our first-ever 'Talent Transformation Challenge,' which offers businesses and non-profit organizations across the U.S. a chance to win a complete overhaul of their talent model.
We are looking for one not-for-profit organization and one corporate entity that are in need of a talent strategy makeover to better prepare for a successful future.
With our proprietary Step>Edge>Ahead consultancy model, we have pioneered a framework that is easy for organizations to adopt and implement, helping employers to continuously transform their talent strategies in line with shifting business and market conditions.
*Only U.S.-based companies are eligible to participate.